Rick Taylor, Sculptor
"The commitment one makes to excel in a chosen field is of course very personal. I have promised myself to be as faithful to nature as possible and to recreate some of the magnificent wildlife that I have been priveleged to observe, admire and come to love. Hopefully some of these feelings come through for others as they experience my sculptures. I know that I am indeed fortunate to live the life I do and to love my work, so I thank all those who support me and make it all possible."
Rick Taylor is one of the most renowned wildlife artists on the contemporary sculpture scene. His art is appreciated and collected by museums and indviduals world wide. His focus is centered on the wild sheep of the world but covers species and subjects from all corners of the globe. Rick Taylor is talented, hard working and passionate about the work he does and about preserving the wild places and species he loves so much.
Having grown up on the Alberta prairie, the young Rick Taylor learned of the joys of outdoor life. His respect for living creatures and his endless curiosity led him to explore every avenue of nature he could find- to hunt, to fish, but above all to observe, to see in animals those things which others could not see. In 1971, in his 20's, Rick graduated from the University of Calgary. His B.Sc. in zoology laid the foundation for what would become his detailed understanding of the minutiae of the animal kingdom. He embraced the precision of the scientific approach, leading him to adopt exactness and perfection as part of the ethic which would characterize his future art. After a four year stint working as a museum taxidermist and display artist he opened his own taxidermy studio and began his real apprenticeship for his future career in sculpture. It was by handling wildlife from every corner of the globe that he learned what he needed to know to become a wildlife sculptor of international stature.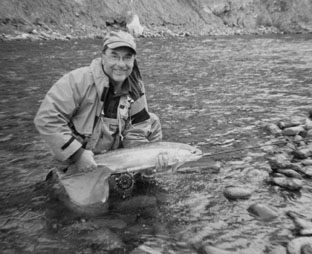 Inspired by the works of Carl Akeley and James Clark (historic taxidermist/sculptors) in New York museums Rick sought to expand his artistic horizons with a new medium. The permanence and versatility of bronze allowed Rick to make artistic statements in a much broader sense than taxidermy ever allowed. Figurative, monumental and miniature provided unlimited artistic scope.
The fund-raising activities of international organizations such as Ducks Unlimited, Safari Club International, Foundation for North American Wild Sheep and Trout Unlimited have benefitted financially from the hundreds of Rick Taylor bronze sculptures auctioned at fund-raisers around the world. Rick sees this as a way of doing his part on wildlife preservation and conservation.
Today, as the recipient of several wildlife art awards, his works can be seen in settings as diverse as outdoor parks from Radium Hot Springs, BC, to Ulan Bator, Mongolia, international embassy lobbies from the US to Japan, Hermosillo Mexico and  private and public museums and individual collections. He currently lives and works with his wife , fellow artist Carole Danyluk, in the rain forest of the interior of British Columbia and takes frequent trips into the wild places to visit and learn about the animals he loves so much.