"Jack O'Connor 14th Annual Fundraiser"
Rick and Carole will be in attendance at the 14th annual Jack O'Connor Hunting Heritage Center on the evening of May 16th,2020. During the annual fundraising auction "Dominion" #14 will be auctioned off to the highest bidder. Thanks for your support.
"Dominion"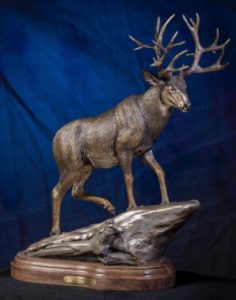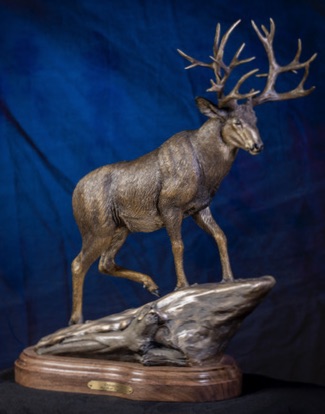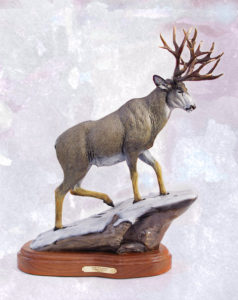 "Dominion" is a 1/4 scale bronze of a mountain mule deer, a huge non-typical buck. Mule deer are a common species in western North America and range from the grasslands through the foothills into the mountains. This sculpture portrays a buck in November in snow trailing a doe's tracks. At the top of the ridge he is surveying his dominion. This bronze is available in a traditional buffed ferric brown bronze or in an enhanced coloured realistic patina. This bronze has been enlarged to heroic size which is 1.25 of life-size and is installed at the Jack O'Connor Hunting Heritage and Education Centre in the Snake River State Park at Lewiston Idaho. The sculpture is an edition limited to 100.
"Octopus"
Giant Pacific Red Octopus 19″ wide, 14″ Tall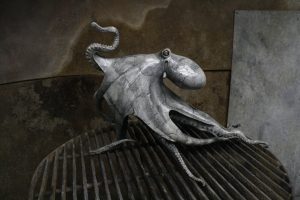 The octopus is widely believed to be one the most intelligent and beautiful animals in the ocean. They are capable of amazing feats of problem solving and biological trickery. This sculpture captures the eloquent movement of a Giant Pacific Octopus as it skulks across the ocean floor in seemingly weightless fashion. The piece is 19″ wide, 14″ tall. Edition limited to 50.