"Jack O'Connor 14th Annual Fundraiser"
Rick and Carole will be in attendance at the 14th annual Jack O'Connor Hunting Heritage Center on the evening of May 16th,2020. During the annual fundraising auction "Dominion" #14 will be auctioned off to the highest bidder. Thanks for your support.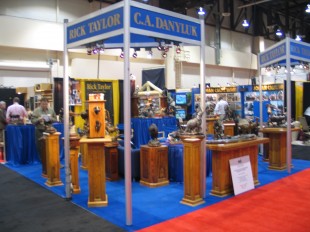 2015 Dallas Safari Club and 2015 Safari Club International
Rick and Carole  will be exhibiting at the 2015 Dallas Safari Club convention held at the Dallas Convention Centre and Omni Hotel from January 14th to 17th, 2015.
We will also be exhibiting at the 2015 Safari Club International Annual Convention held at Mandalay Bay Hotel and Convention Centre from February 4th to 7th, 2015.